.
.
.
.
.
.
.
.
.
.
.
.
.
.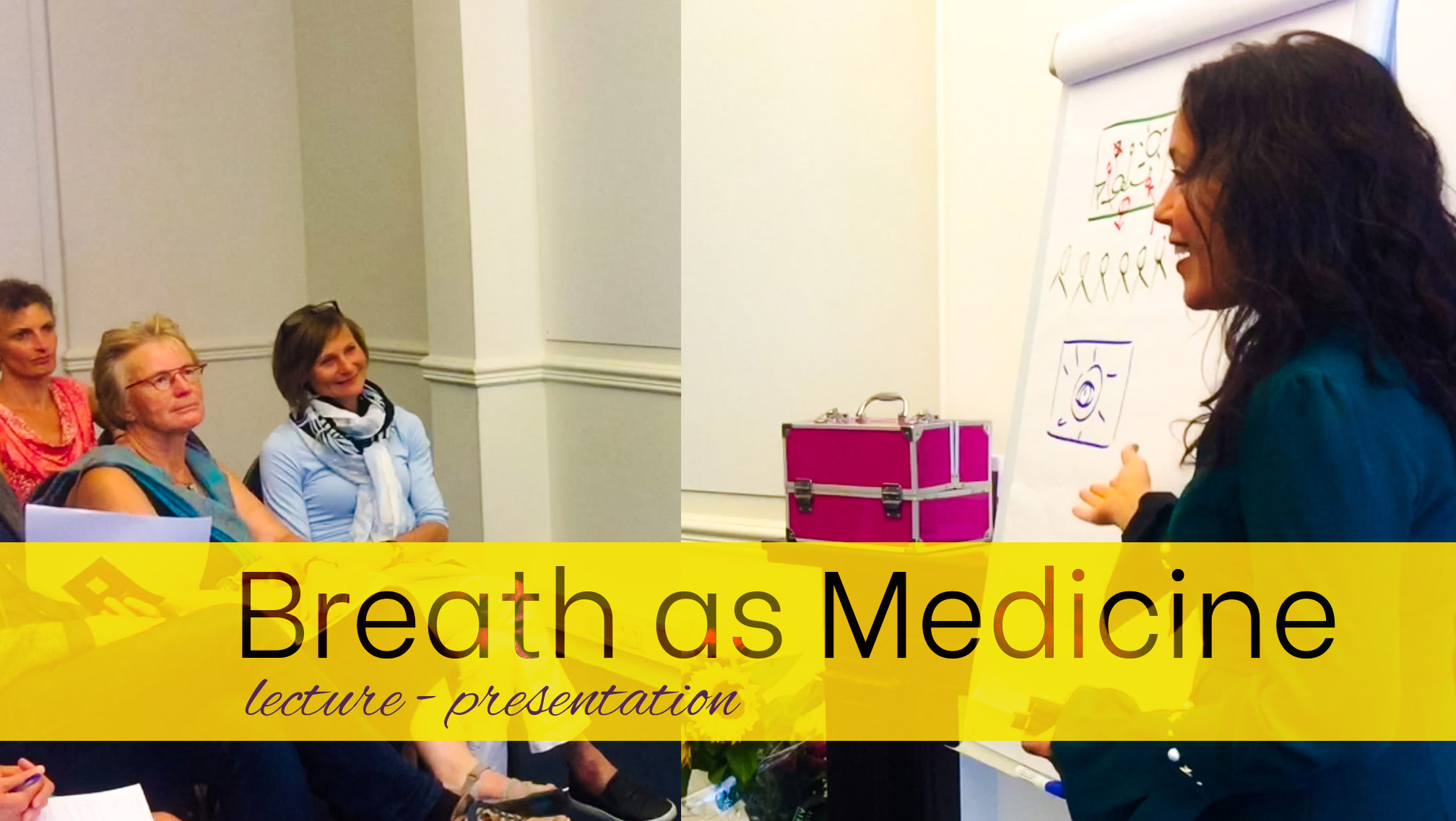 Find out in the workshop Breath as medicine the benefits of breathing techniques and get useful tools to enjoy your live more consciously and fully.
Breath as medicine introduction workshop
This lecture contains the highlights of the Conscious Breathing Summit in Stockholm and the study of 'Ademacademie Nederland' (Dutch Breathing Academy).
Practical information about the lecture-presentation:
November 8 - 19.00-20.30 - online, in English
180,- skr or €18,- by online participation (after your registration you will receive a Zoom-link)
Choose your payment method: via Tikkie (only Dutch), via PayPal or make a payment request via the banking account, during your registration.
In order to prevent the payment without the contact information (name and email), you will receive the payment link after your registration.
Join the lecture-presentation:
Visual highlights from the Conscious Breathing Summit in Stockholm
Visual highlights from the Conscious Breathing Summit in Stockholm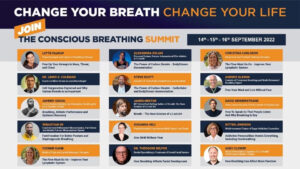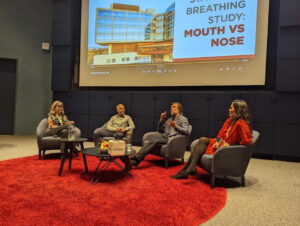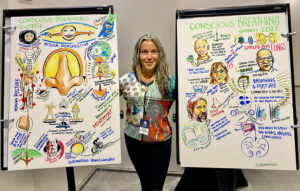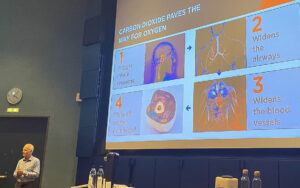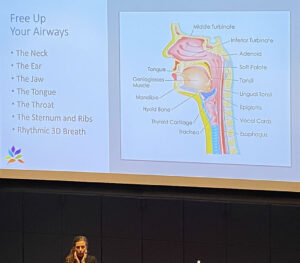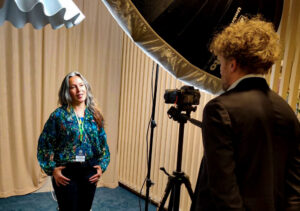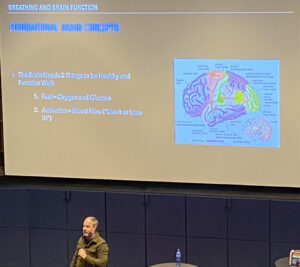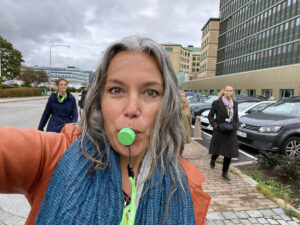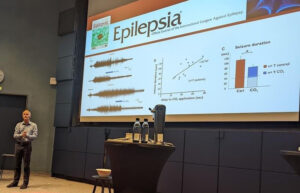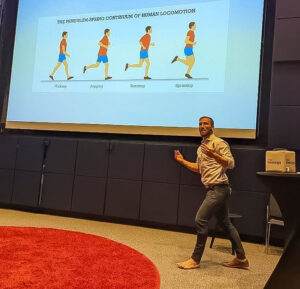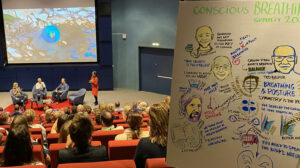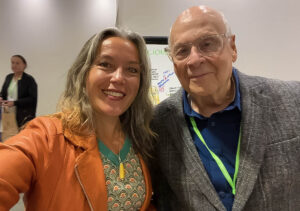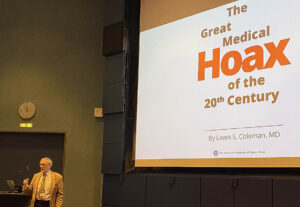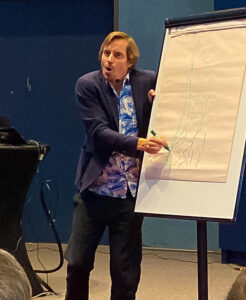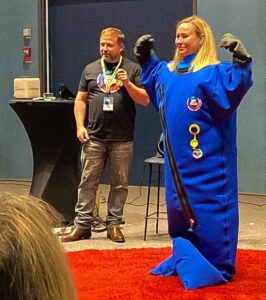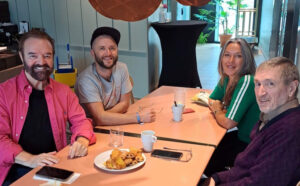 Read also an interview of Vlada Lisinenko in AlmaNova

(from september 2022)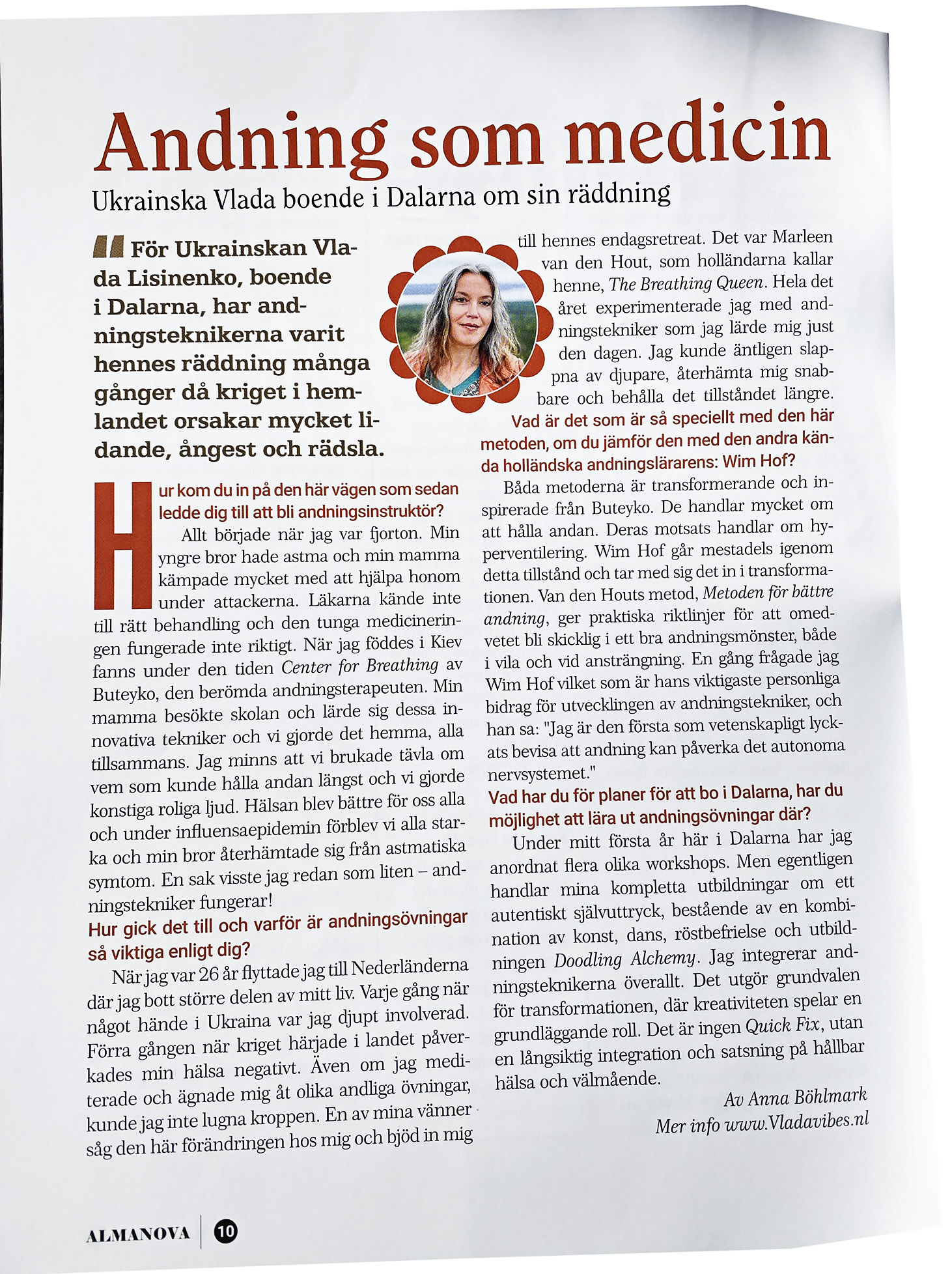 (In English)
Breath as Medicine
'I have learned about the breathwork mostly from the Dutch Breathing Queen'.
As a breathing teacher, how did you come on this journey?
Everything started when I was 14. My younger brother had Asthma and my mother struggled a lot by helping him during the attacks. The doctors didn't know the right treatment and the heavy medicine didn't really work.
As I was born in Kiev, we had in that time the Center for Breathing by Buteyko, the famous breathing therapist.
My mother visited the school learning these innovative techniques and we did it at home, all together. Doing a competition on the holding of our breath, making strange funny sounds. Anyway, the health of all of us got better and during the epidemic of influenza we all stayed strong, and my brother recovered from the asthmatic symptoms. One thing I knew, it works!
Even I stopped practicing this technique, I kept doing the health checks once in a while. Also, I discovered my wish to help others when they had pain or were anxious. The real re-discover will come later in my life. First helping myself, and later to other people.
How did it happen and why is breathing practice so important according to you?
From my age of 26 I lived in the Netherlands. Well, every time when something happened in Ukraine, I was deeply involved. In the previous time when the war started there, my health damaged. Even if I meditated and was doing different spiritual practices, I couldn't keep my recoveries of physical condition for a long.
One of my friends saw this change in me and invited to her one-day breathing retreat, saying, 'I know, it will help you a lot'.
And it did.
It was Marleen van den Hout, as Dutch people call her, 'The Breathing Queen'.
The whole year I was experimenting with techniques that I learned just in that one day. I could finally relax deeper, recover quicker and to keep that condition longer. So, I paid more attention to the breathing during my own courses.
Later I decided to follow her whole educational program to become the Breathing Teacher. That were few intense learning years because I was following more different courses. But I am so glad I have done it!
What is so special with this method, and can I compare it with the other famous Dutch Breathing teacher Wim Hof?
Both methods learned a lot from Buteyko, are about the holding of breath and both are transformational. Their opposite is about the hyperventilation. Wim Hof goes mostly through this state, bringing into the transformation.
The method of Van den Hout, Methode Beter Ademen (The Method of Beter Breathing) provides practical guidelines for unconsciously becoming proficient in a good breathing pattern, both at rest and during exertion.
This method is based on the natural way of breathing, focusing on the pelvis, which is an important part in the process of learning the breathing deeper and wider.
Once, I asked Wim Hof personally, what is his the most beneficial personal contribution for the breathwork development, and he said, 'I am the first one who has managed to scientifically prove that breath can influence the autonomic nervous system.'
What are your plans living in Dalarna, do you have the possibilities teaching the breathwork here?
During my first year living here, I organized already different workshops. Even so, my complete trainings are about an authentic self-expression, consisting of art, dans, voice liberation, the training course Doodling Alchemy, I integrated the breathing techniques everywhere. It is the base to ground and to go on from there to any transformation, even though the creativity.
In October I'll also start the training course Breath as Medicine, that is mostly based on The Method of Better Breathing. It is important for me as a teacher, not only to guide through the transformation in the workshop-space, but also give enough guidelines for the daily life. No quick fixes, but integration and investing into the sustainable health and well-being.
Scroll down for Questions & Answers.
Do you still have any question?
Please, contact me:
(You can also book a 10 minutes free telephone consultation)
About the trainer:
Vladyslava is her all live passionate about a personal-spiritual development. She looks curious to the processes and creatures of live.
Inspiration is her fuel! She finds always the way to pass it on. It flows through the ways of creativity-spirituality.
Being always inquisitive about a human potential she found out, how many dimensions it consists. It was leading to her own transformation.
In this journey she observed such a phenomenon as authentic self-expression. It leaded her also to learn from other spiritual teaches and schools.
Following her purpose to empower people in the exploring of their authentic self-expression, she gathered  and developed different specialities as:
and officially-recognized trainer of the Dutch Breathing Academy (Dutch: Adem Academie Nederland), regression/ reincarnation/ hypnosis, Altazar Method (the Mystery School), shamanism,  guided visualisations, creative therapy, work with the quantum field, EFT, intuitive work.
So she integrates all these disciplines in her training courses, transformative coaching journeys and retreats.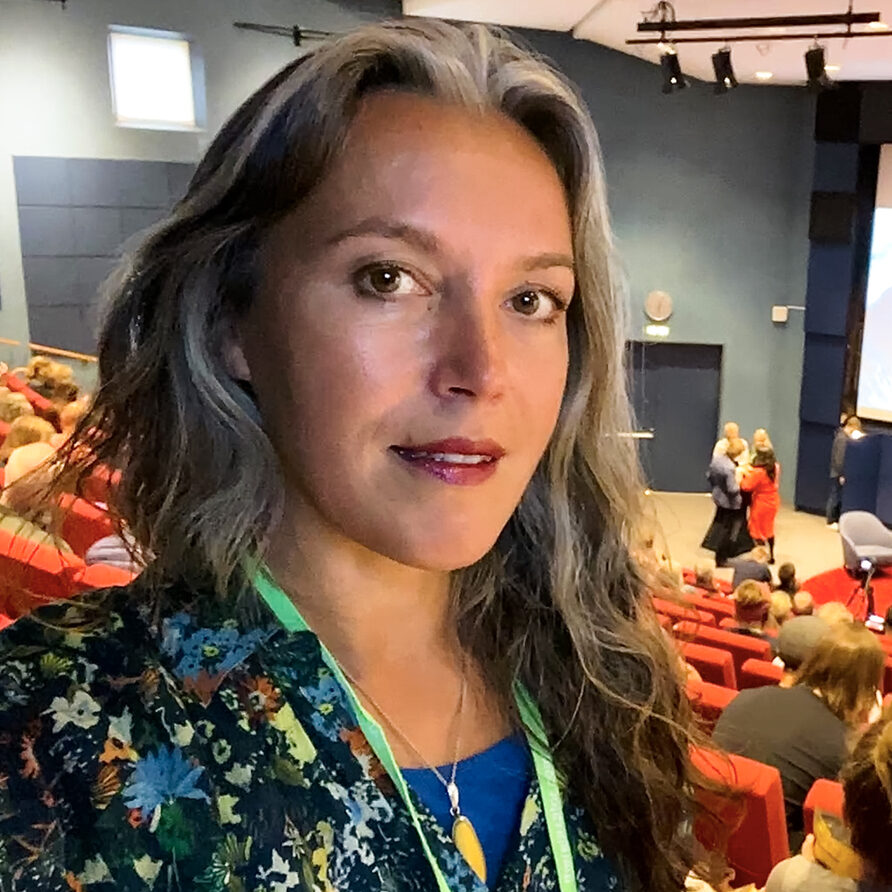 As you see in the headline of this website, she is convinced that the Beauty heals the world. And she is on the path to translate and to transfer the medicinal contribution of this gentle force.
The actual training courses are Breath as Medicine and Doodling Alchemy (Art as Medicine).
Experiences of participants:
"In the past few weeks I participated in the #Breathroom. Under the guidance of Vladyslava, we worked with a small group on our breathing. It is literally and figuratively about taking a >breather< (de adempauze).
Recharge and relax through the breathing exercise.
Literally, a long breather means a stronger immune system, better health and a clear head.
In combination with a healthy breathing pattern.
A shift between activities - a 0 point between finishing one and starting the other.
Together with our group we have practiced to grow towards this. Also by supporting and encouraging each other.
A special experience, which I would like to bring to your attention." Paul
"Tack, jag kom in med stress och smärta och gär ut med en känsla av att vi öppnat en gemensam avslappnad sfär. Soft. Gentle. Kind." Nor
"I slept very well and got up early in the morning full of energy, after a good breathing session yesterday evening!" Eddy
"I feel me so grounded and rested every time after the session. Learning to integrate it in my daily life!"
"Thank you for bringing your whole hearted energy! I feel energized, stable and calm." Johanna
"Pleasant energy. Easy to follow technique. Overall it left a good feeling and a curiosity about further exploration." Johan
Breath as medicine introduction workshop